Our Cabinet Factory design experts can assist you with your kitchen and bathroom cabinet goals. Our team of dedicated professionals is here to answer any questions you might have and walk you through the installation process.
Turn your kitchen or bath design into a work of art with our stylish cabinet collection! We carry stock and semi-custom cabinets from the top brands in the industry, including CNC, Echelon, Medallion, Elmwood, RD Henry, Design Craft, and more.
Visit our showroom to see our wide selection of cabinets, hardware, and flooring.
Our flooring and design specialists will get you the right flooring option to fit your space, whether you're looking for carpet, hardwood, luxury vinyl, laminate, or tile.
Every room in your home requires a unique flooring solution. For the absolute best flooring solutions come see us today at our Norfolk, VA, showroom!
Let us help you design the kitchen or bathroom that you've always wanted! Our design professionals have years of kitchen and bathroom expertise. From traditional to modern and everything in between, Cabinet Factory can help you get the kitchen or bath of your dreams with our design services in Norfolk, VA.
We use the leading design software to provide you with detailed measurements as well as a 3-D view of your kitchen or bath design. Get started today!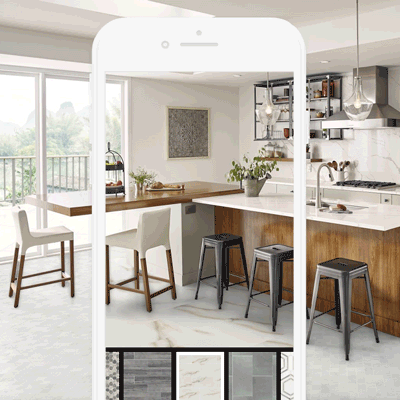 Bring it to life with
ROOMVO
See your new flooring in any room of your home with our easy-to-use room visualizer!